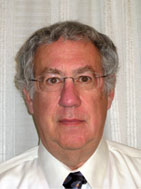 Mr. Blume was a professional government auditor with the U. S. Government Accountability Office (GAO) and has had extensive teaching experience. Throughout his GAO career he received numerous awards, including two GAO Meritorious Service Awards and the Director's Award.
Jim has been an instructor for the Graduate School, USDA's Government Audit Training Institute (GATI) since 1996. In 2007 he received an award as one of the top Graduate School, USDA instructors. Before joining GATI's faculty, he was the lead instructor for GAO's entry level training and principal instructor for Operational Auditing. In addition to teaching the Operational Auditing course, Jim modified the course for use by other groups, included the United Nations, Intergovernmental Audit Forum and state, local, and foreign governments.
Jim has 36 years of performance auditing experience at the GAO. His most recent assignments involved immigration, juvenile justice, and customs issues. His responsibilities included audits of the Coast Guard and Interstate Commerce Commission and on pipeline safety, mass transit and highway issues. His audit work at the Interstate Commerce Commission was used extensively by the Congress in deregulation of the trucking industry.
In addition to his auditing experience, Jim participated in the President's Commission on Executive Exchange Program working with Coopers and Lybrand, attended the Federal Executive Institute, and worked in GAO's Office of Program Planning. Jim was a member of a task force implementing GAO's total quality management program.
Jim has a degree in accounting from the University of Connecticut. He studied economics at American University.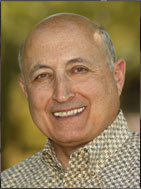 Ralph J. Capio is an attorney specializing in government contract law, international law, transportation law, foreign military sales, and corporate affairs.
Previously, Mr. Capio was general counsel and legal advisor at the United States Transportation Command, Scott Air Force Base. In addition, he was also the Director of the Contract, International and Aviation Law Division at Scott Air Force Base. Mr. Capio served as Chief Counsel and Staff Judge Advocate at the headquarters for the United States Training Mission to the Kingdom of Saudi Arabia in Riyadh. He was also a previous Staff Judge Advocate at Sembach Air Base in Germany.
Mr. Capio holds a teaching position at Saint Louis University, where he teaches The Legal Environment of Business and International Negotiations. He also currently holds a teaching position at Webster University and teaches various legal and contracting related courses. He previously held teaching positions at the University of Maryland=s European and Asian Divisions, McKendree College, Boston University, and the University of Tampa. Mr. Capio is the author of numerous published articles and recently presented "The Nature of Contracting in a Global Environment," at the Annual Meeting of the International Academy of Business Disciplines.
Mr. Capio holds a Professional Designation in Contract Management (PDCM) as well as top secret clearance. He is admitted to practice in the United States Supreme Court, the New York Court of Appeals, the United States District Court (NDNY), the United States Court of Federal Claims, and the United States Court of Appeals for the Armed Forces.
Mr. Capio currently serves as an instructor with the Graduate School, USDA's Pacific Islands Training Initiative (PITI). He has taught a number of courses for PITI including Procurement and Contract Management for Senior Government Officials, Effectively Managing the Procurement Process, Contract Negotiations, and International Contracting. Mr. Capio's teaching experience spans more than 25 years.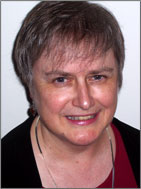 Elizabeth (Betsy) Cohn has been a training consultant since 1983, working extensively with federal, state, and local government audit organizations to improve their most important product: audit reports. Betsy has consulted with the Government Accountability Office (GAO) and the Government Audit Training Institute (Graduate School, USDA), and has conducted and designed audit report writing courses for both organizations. She has been honored for her efforts, receiving the Inspector General's Award from the U.S. General Services Administration in 1997 and a Graduate School, USDA Faculty Excellence Award in 1996.
Betsy conducts writing courses for auditors under the auspices of the Government Audit Training Institute. She has delivered extensive training for the General Services Administration/Office of the Inspector General, for the Department of Interior/Office of Inspector General, the New York State Comptroller's Office, the City of Philadelphia/Office of the Controller, and many other federal, state, and municipal government audit organizations.
Before establishing her consulting business, Betsy pursued an academic career. She served as Assistant Director of the Freshman English Program at the University of Maryland, performing both administrative and teaching duties. She has also served as an instructor in the English Department at Georgetown University. Betsy is the co-author of Writing to Please Your Boss (And Other Important People, Including Yourself). She received her B.A. and M.A. in English from the University of Maryland at College Park, and has completed all but the dissertation for a Ph.D. in English from Maryland.
Courses that Betsy has designed for the Government Audit Training Institute include the following: Writing Audit Reports by Objectives, Team-Developed Audit Reports, Managing the Audit Engagement, Writing Value-Added Audit Reports, and Reviewing Audit Reports.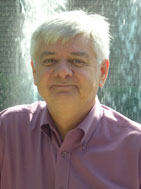 Charles (Chuck) Hester, Sr. served as the Western District Inspector General and Audit Manager for the Federal Emergency Management Agency (FEMA) until his retirement in 1995. Chuck is currently an instructor for various organizations, including Graduate School's Government Audit Training Institute in Washington, DC, and the Pacific Islands Training Institute in Honolulu, HI; the California and Oregon Societies of Certified Public Accountants' Educational Foundation and for various chapters; the National Association of State Accountants, Controllers and Treasurers; various Chapters of the Institute of Internal Auditors; the California Association of State Auditors; and the Association of Government Accountants' Education and Research Foundation. Chuck also serves as a Special Consultant for the Asian Development Bank, the Supreme Court of the Republic of Palau and for various CPA firms, including KPMG and Nuñez & Associates. In addition, Chuck has served as the Team Leader for External Peer (Quality Control) Reviews for numerous national, state and local audit agencies.
Chuck is a member of various professional auditing and accounting organizations and has written several articles that have been published in professional journals. Chuck is Certified in Financial Forensics by the AICPA. In California, Chuck currently serves as member of the Qualifications Committee for the California Board of Accountancy. Chuck was also appointed to the State Bar's Commission on Judicial Nominees Evaluation, the Contra Costa County's Emergency Medical Care Committee, and the County's Transportation Authority Citizen's Advisory Committee. In the past Chuck has served on the Disciplinary Board of the Oregon State Bar and to the Oregon Boards of Geologists, Engineers and Land Surveyors.
Chuck is the recipient of the Faculty Excellence Award from the Graduate School. Chuck has also received numerous other awards including the Jack Birkholz Leadership Award presented by the Western Intergovernmental Audit Forum and the Education and Training Award presented by the National Association of Government Accountants.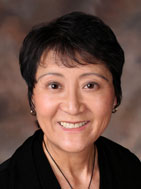 Dr. Yamamura brings to APIPA more than thirty years of experience in industry and academia. She is licensed as a CPA in California and Nevada. She began as an auditor with Peat, Marwick, Mitchell & Co. (now KPMG) in San Francisco, California, and moved on to work as an Audit Manager for Touche Ross & Co. in the Commonwealth of the N. Marianas. She provided internal audit services for county government and for an international financial services company. She has also worked in a variety of positions ranging from Assistant Controller to Vice President of Finance in the savings and loan industry.
Following the completion of her doctoral studies at WSU, Dr. Yamamura taught accounting information systems and auditing at the University of Nevada Reno (UNR). In 2005, she served as Chairman of the Nevada Society of CPAs, the first academic to hold the position in the organization's 58-year history. In recent years, she has been providing training to island governments throughout Micronesia and the Virgin Islands, teaching students in a sustainable MBA program, and developing content for online MBA programs.
She has written articles appearing in the Journal of Accountancy, the CPA Journal, and the Internal Auditor as well as numerous academic journals. Her research focuses on the management of professionals and includes examination of factors impacting ethical judgments as well as the impact of cultural differences.
Dr. Yamamura received a Master of International Management from Thunderbird, American Graduate School of International Management in Glendale, Arizona, and a Ph.D. in Business Administration – Accounting from Washington State University in Pullman, Washington.